We start with the highest quality ingredients, scratch dough, fresh produce, artisan-quality meats and cheeses. The result is an irresistibly delicious craft pizza. We hope you enjoy! Don't forget to check out our grab & go for ready to eat sweets and treats.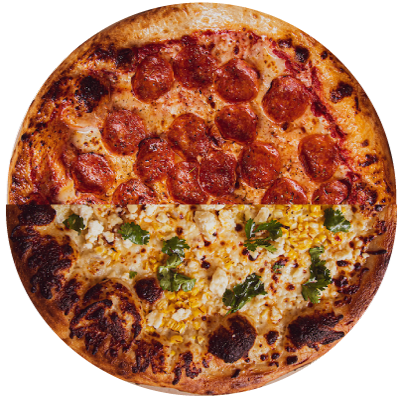 The Menu
PIZZA

Have a Slice
Have a Whole Pizza
Cheese Pie


mozzarella, parmesan, tomato sauce

3.50
12.00
Pepperoni Pie


Pepperoni, mozarella, tomato sauce

4.00
14.00
Italian Stallion Arturo Pie


pepperoni, italian sausage, meatball, mozzarella, red onion, tomato sauce

4.75
17.00
Corny Baby-Elote Pie


roasted corn, cilantro, mozzarella, cotija cheese, chipotle oil

4.75
17.00
Margherita Pie


fresh mozzarella, basil, tomato sauce

4.50
16.00
Margheroni Pie


margherita with pepperoni

4.75
17.00
Just Fuggettaboutit Pie


margherita with pepperoni, white truffle burrata

5.00
18.00
Make it
FIRE FIGHTER STYLE CHUNKY
add some heat to any whole pizza for $2.00
calabrian chili, pickled jalapenos, chipotle, pepperoncini
Create Your Own

Pizza
ADD ONS $1.00
jalapenos
pepperoncini
spicy giardiniera
VEGGIE $1.00
arugula
spicy artichoke
tomato
spinach
mushroom
roasted red pepper
roasted corn
eggplant
red onion
pineapple
CHEESE $2.00
lasagna cheese
fresh mozzarella
burrata ($4.00)
SAUCES TO DIP $1.00
ranch
jalapeno ranch
mike's hot honey
garlic butter
pesto
PROTEINS $2.00
italian sausage
bacon
pepperoni
meatball
proscuitto ($3.00)
egg-make your pizza a cyclops! ($2.00)
SANDWICHES
pane arabo
proscuitto, parmesan, rosemary, house vinaigrette
SALADS
kale caesar
kale, romaine, parmesan, croutons
Cheezy Western Garlic Sticks
$7.99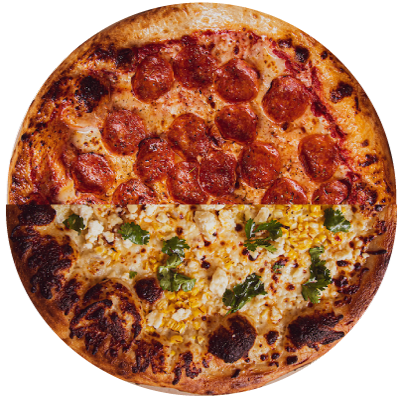 Contact Us
We would love to hear from you! Please fill out the form below and we will reach out to you as soon as we can!